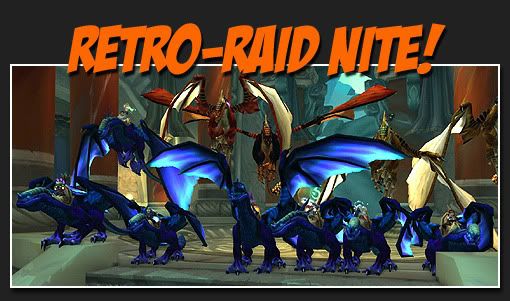 11.02.12 - Another Friday night, and another Retro Raid Night is in the books. In case you have been skipping Friday nights, you should know that we are lucky Gnomes and we get lots of nifty drops! We ran Black Temple, and while we didnt manage to secure the off-hand Glaive for Tridyna this week, Brightmend walked away with the beautiful
Staff of Immaculate Recovery!
Afterwards we ran Sarth 3D and Gizzywig was this week's winner of a beautiful
Twilight Drake
flying mount! So whether youre looking for a new ride, an old achievement, that perfect piece to complete your Transmog set, or just have fun, Retro Raid Night is the place to be!